Buy a shirt, give a home!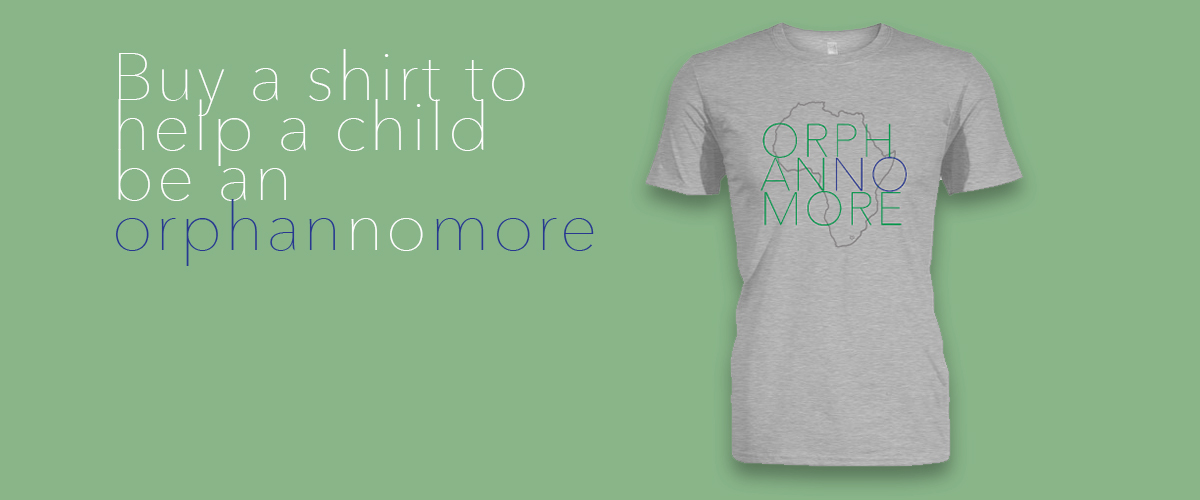 Not long ago TOMS Shoes, behind the leadership of Blake Mycoskie, popularized the idea of charitable purchases. In other words, you bought a pair of shoes from TOMS, and they give a pair of shoes to someone in need. It's obviously a great business model, but it also help us do good while also acquiring something we all need anyway - shoes. We want to help do something similar, though on a different scale. We are working with the good folks at Bonfire Funds to provide a shirt for you to purchase. It's a great looking, comfortable shirt and they're offered at reasonable prices. However, instead of buying a shirt and having something like a shirt given to someone in need, when you buy this shirt you will be helping provide a home to an orphan in need. It's really pretty simple and yet the impact can be pretty significant.
We are trying this one time to see how the response is. So far we've been pretty excited about the response. We were hoping to sell at least 50 shirts (at Bonfire's recommendation) and, while we had 15 days to make that happen, we actually sold 50 shirts in the first 15 hours!
Now we need to sell as many as we can. If we can sell around 3,000 shirts, we can completely fund the adoption. That's obviously a lot of shirts, but if you think about it, it's not that bad. If a few of our friends and family can share it around and encourage their friends and family to buy a shirt, we could get it done. We've tried to come up with a good looking design that is fun to wear and not too specific to our adoption so that anyone would be comfortable wearing it.
So, would you do us a favor? Would you consider buying one (or two or three) shirts for you and your family, and would you share through your social media channels about this opportunity? It would be a great help to us! Click here to visit the page where you can find t-shirts, women's cut shirts, hoodies, long sleeve t-shirts and youth shirts.