Crickey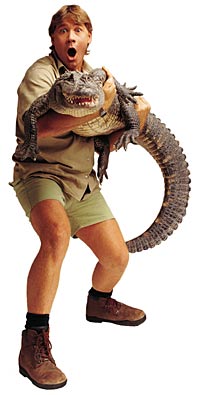 I, like most people, am saddened by the sudden death, this week, of Australian legend Steve Irwin. I didn't worship the guy, like many did, but I did enjoy watching him and I'm sad that he left behind a wife and two children. This post isn't about his death, however, as much as it is about insensitivity.
During a TV interview in Australia, author Germaine Greer claimed that it was no surprise that Irwin died and that his life was an embarrasment to millions of Aussies and that he was a "self deluded animal torturer." She went on to call those who mourn him "idiots." I'll be honest, I'm stunned by her statements. Once again I am reminded of the depths of our depravity by the fact that she could be that vindictive over the life of a man who enriched so many others, and who's family and friends are still struggling to come to grips with his passing.
Shame on you, Germaine!